etc.Unleashing agency potential.
etc was created to arm you with the confidence to back your own ideas. To unleash your agency's potential.
I work with business founders to successfully shift from start-up to scale-up to grow-up phases by providing objectivity, experience and encouragement in pretty equal measure.
Solutions
Our aim is to help companies thrive. To enable leadership and senior management teams to meet the challenges and exploit the opportunities which come with running people-based businesses.
We work across businesses, typically through the leadership team, and also directly with leaders and founders providing one-to-one support.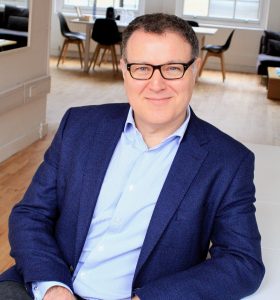 Coaching
Coaching forms a critical component of our work with leaders and key team members. Elevating your skills enables you perform at a higher level.
Mentoring
Mentoring provides essential fuel for personal growth and provides the personal support that leaders often need to work at their best.
Talent
Great businesses only grow and thrive by developing their most critical asset – the talent within their business. We'll help you identify, motivate and evolve this essential asset.
The big shift was the behavioural change of the SMT and how that drove accountability and cohesion. Andy had a fundamental role in getting us to where we are today.
By working with Andy, the leadership team have corralled behind a shared vision and growth plan, refocussed our proposition and developed a roadmap to help us with the near term goals.
Andy imparts considerable wisdom to people with considerably fewer wisdom.