Rambling On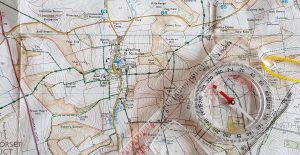 I firmly believe in the power of being outside and my special interest is walking in the countryside – rambling on as some people have called it. I'll haul on my boots and walk as often as I can – sometimes by myself and sometimes with others. Over the years I've found that getting out of an office (or away from a conference call) and walking side by side is a great way for me to connect with my clients and for them to be able to share very openly and candidly. No notes, no pads, no whiteboards – just two or three people walking, talking, sharing.
I've built this into the etc approach and encourage all of my clients to find the time to walk with me if they can. These walks don't have to be in stunning countryside, I've had amazing times with clients whilst simply wandering round a city. They don't have to be long walks – just long enough to unplug and really connect. They don't even need to be planned. A spontaneous decision to walk can have as much impact as a long planned route planned using a trusty OS map.
"Rambling On Goes Wild" is a two-day walking retreat for leaders of agencies and professional services businesses planned for Autumn 2020. Based in Sydling St Nicholas, Dorset, our walkers will get the opportunity to unplug and explore their business challenges and opportunities with likeminded people, as well as to explore the truly stunning and unspoiled Dorset countryside.
If you'd like to know more about "Rambling On Goes Wild", drop me a line. And if you ever fancy just walking and talking, client or not, let me know. I'll do my best to fit something in.
PS It may be true that people say I ramble on for other reasons – I choose to think that it is because they know I love walking.